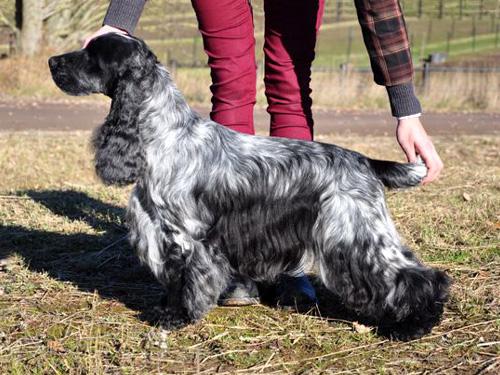 SE U(U)CH LPI LPII SHAKIMA'S LOSE CONTROL
"Mogge"
Född: 2009-03-31 Färg: blue roan
Prcd-PRA: A normal, hereditärt Ögon: U A Höfter: A
Jag skulle väl egentligen inte ha någon mer hane när Mogge's pappa gick bort kvällen innan han föddes...
Men jag tappade kontrollen - för vem kan motstå Mogge von Fjant?
Lydnadsdiplom 1
Lydnadsdiplom 2
*** Svensk Utställningschampion ***
2:a i klass 1 på Cockerklubbens KM i lydnad 2010!
Klubbmästare klass 2 på Cockerklubbens KM i lydnad 2011!
2:a Bästa hane på Svensk Vinnare 2011!
Årets Lydnadscocker 2014!
* MOGGE STÅR TILL TJÄNST FÖR AVEL *
Intresserad? Kontakta mig på mobil: 0703-23 80 51, e-mail:
* Mogges kull 1 *
* Mogges kull 2 *
* Mogges kull 3 *
* Mogges kull 4 *
* Mogges kull 5 *
* Mogges kull 6 *
* Mogges kull 7 *
* Mogges kull 8 *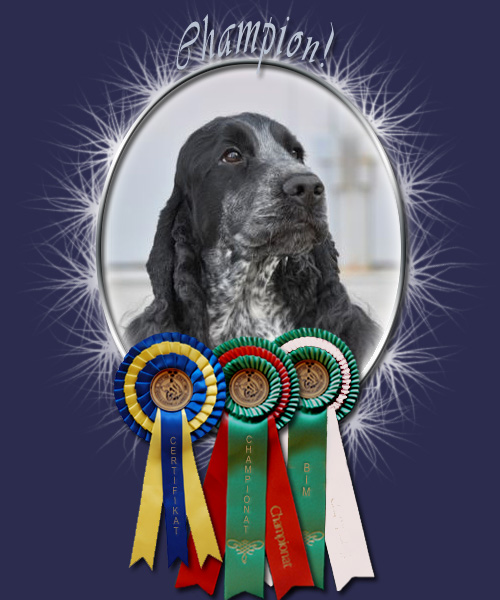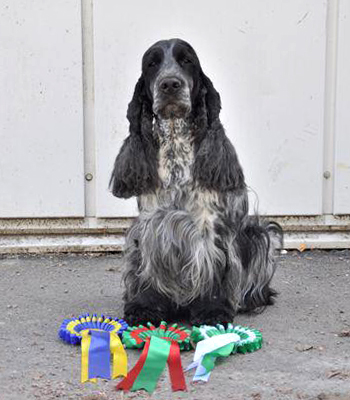 CERT & CHAMPIONAT för Brian Limpus, SKK Västerås 130428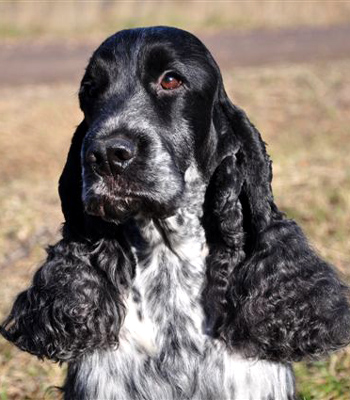 November 2012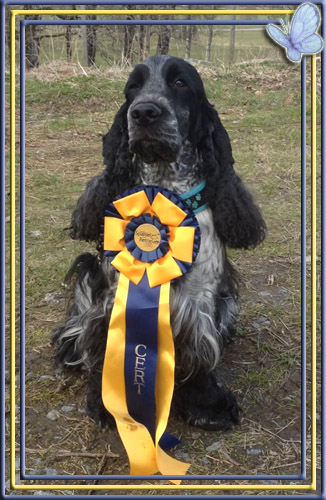 "A lovely headed blue with dark eyes. Correct neck and shoulders.
Firm top line. Deep bodied with well rounded bone. Nicely angulated. Showed in good coat. Moves soundly"
CERT för Keith Costello, SSRK Sätila 120415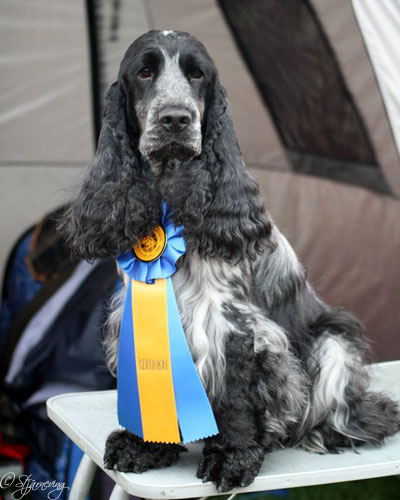 "Excellent head & expression. Very well balanced. Correct size. Very cockery. Very pleasing outline.
Excellent shoulders. Strong topline. Good tailset. Well angulated front and rear.
Very sound steady mover. Holding his topline in movement."
CERT för Penny Williams, SKK Norrköping 110820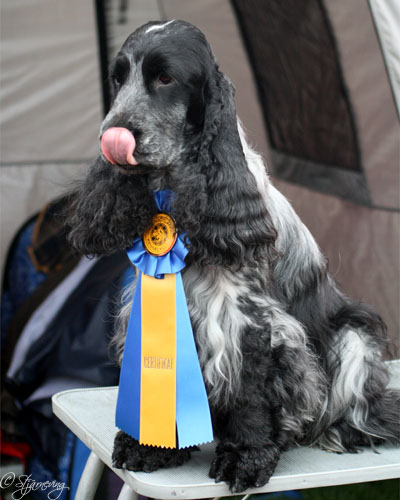 Mmm cert, det smakade gott!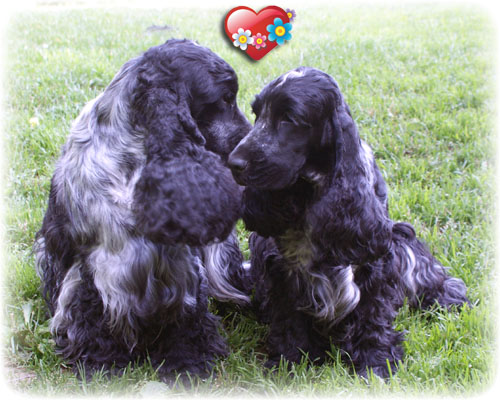 Mogge och hans date Alice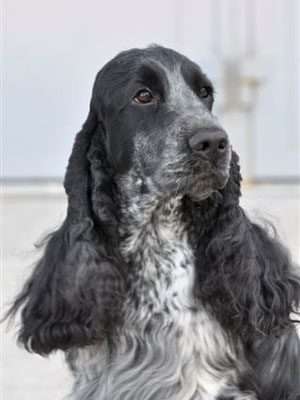 April 2011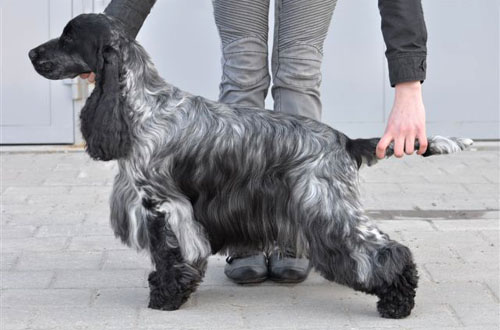 April 2011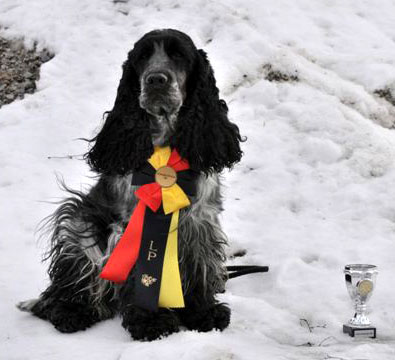 LPI på Söderköpings BK med 165,5 poäng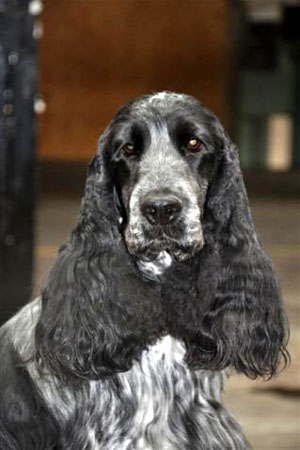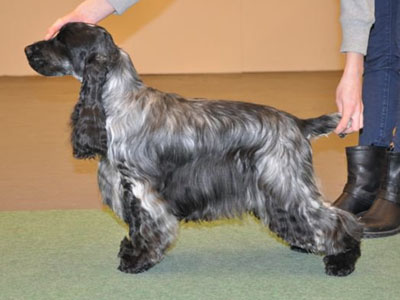 December 2010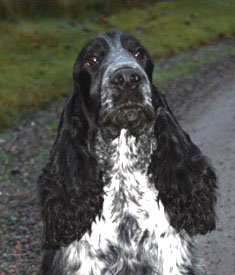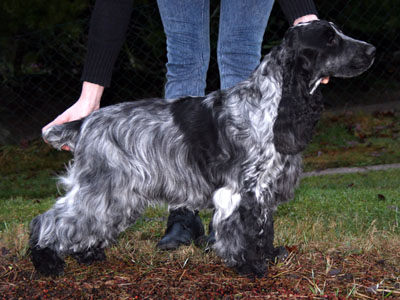 8 månader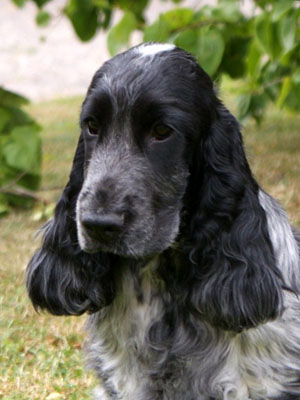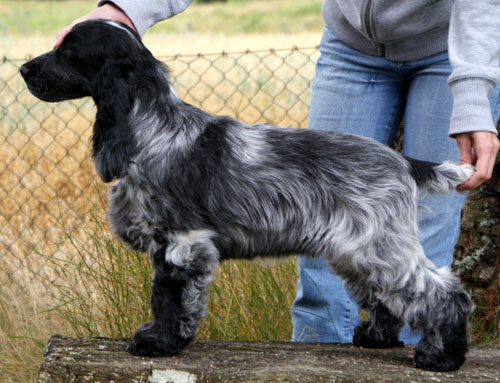 4 månader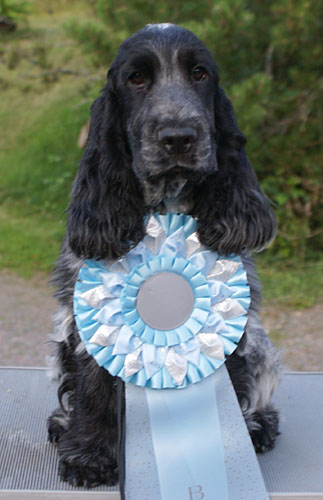 BIS-R valp på Östergötlands Cockerklubb 2009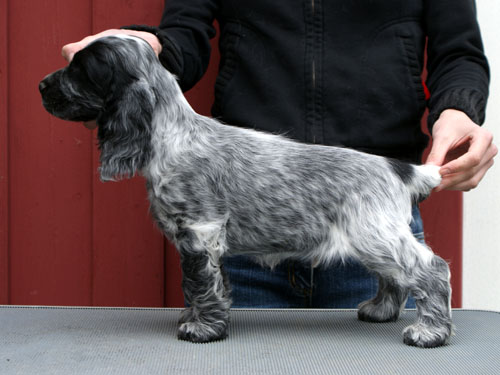 7 veckor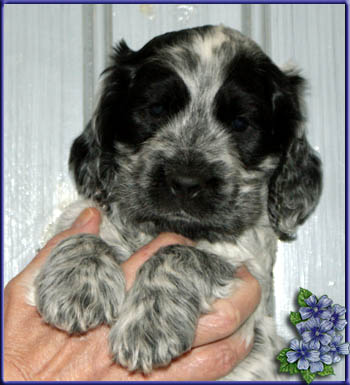 5 veckor